Development Workflow in Drupal 8
Configuration Management !!!
Configuration Management will save Website configuration into files
CM has an interface to import/export configuration
CM uses Yaml files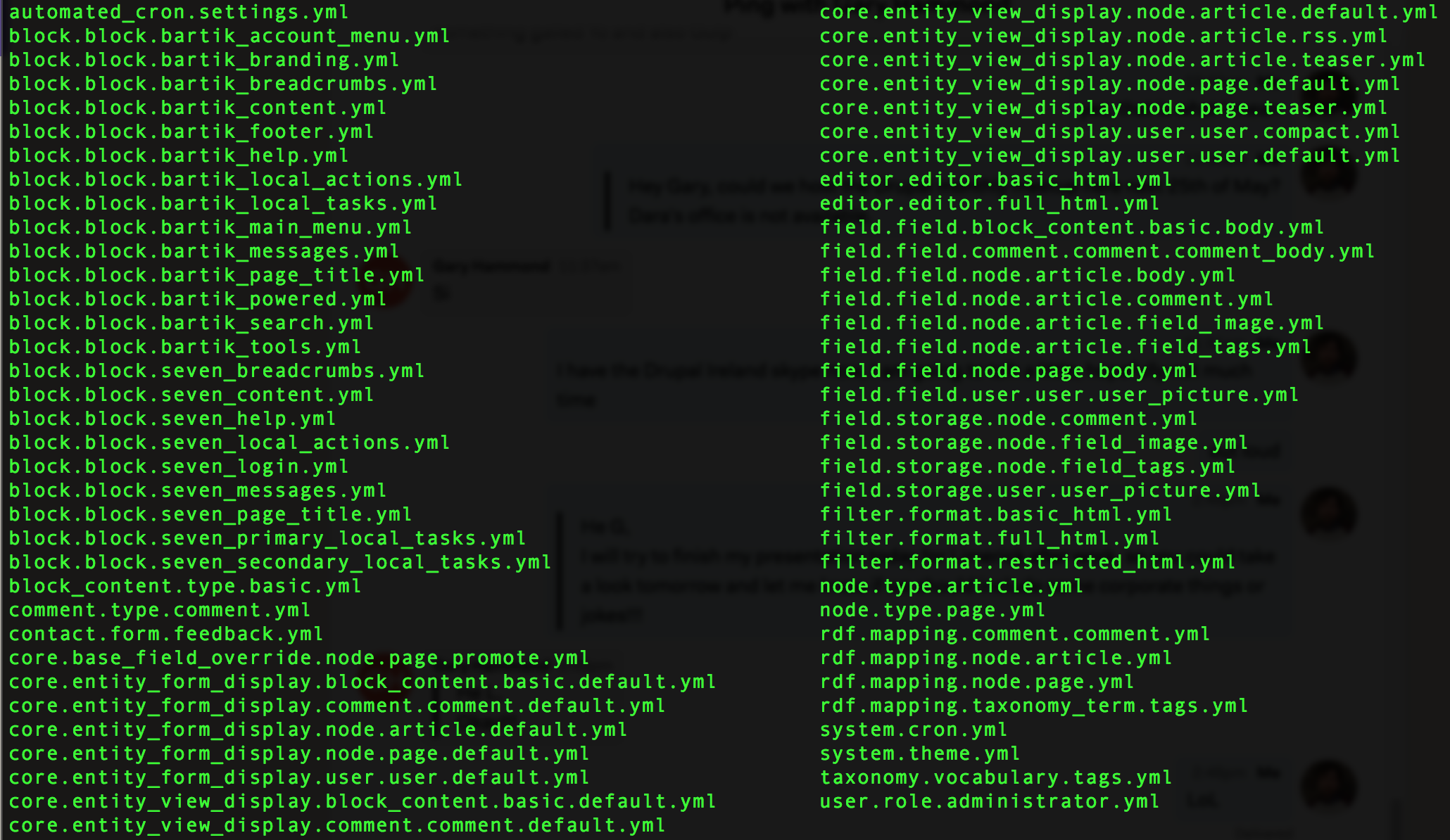 Yaml files from Standard Profile installation
The CMI (Configuration Manager Initiative) was the first initiative for Drupal 8 back in 2012
The UI allows Export/Import the whole site configuration
And allows you to Export/Import single configuration files
Also has a form interface to upload the code for the new configuration through the UI
CM Dependencies
CM manage dependencies
All dependencies get deleted
This allow the UI to give better information
Custom configuration files
It's possible in custom modules
But configuration files get imported just one time
To solve this issue there is "config_update" module
Then, does Features exists in Drupal 8?
Yes
Features is focused on its original purpose
Pack configuration together to share on different websites
Features will sit under the CM path
To avoid possible issues
Block UI changes on configuration. Module: config_readonly
Old way, download/sync the Live site into development before make the changes
With Drush
Benefits
Version control your configuration
Rollback to previous configuration
Create automated workflow
Unfortunately CM is not magic
Configuration still need to be imported
Configuration needs to be in the database at run time
Won't solve issues like complicated dependencies or 2 people working on the same configuration